Back
This man is Iceland's best viðskiptafræðingur
President of Iceland gives Ueno founder prestigious award
Some exciting news from a magical but actually existing island in the middle of the Atlantic:
The President of Iceland, Mr. Guðni Th. Jóhannesson, yesterday declared the founder and CEO of Ueno, Mr. Haraldur "Halli" Thorleifsson, the best "viðskiptafræðingur" in Iceland this year.
Viðskiptafræðingur is an ancient Icelandic honorific, used exclusively for noble souls who have mastered the dark arts of business.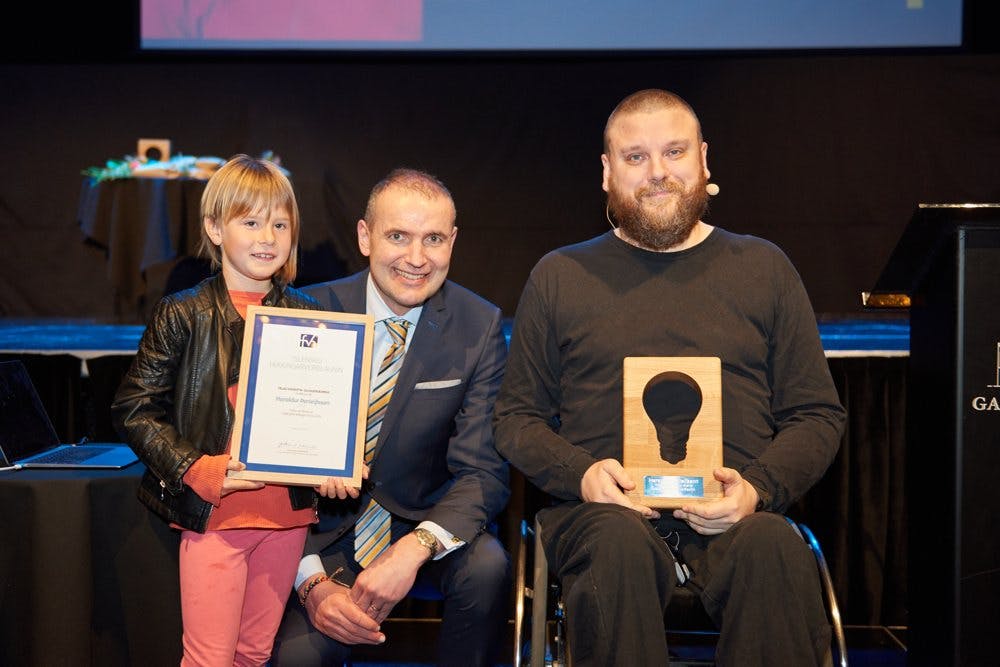 From left: Time-traveling Halli from 1986, the President of Iceland, Guðni Th. Jóhannesson, and present-day Halli.
The Icelandic Society of Viðskiptafræðingar and Economists selects one viðskiptafræðingur every year, and gives him or her (usually him) this prestigious award for being the best (or at least really very good) at business things that year.
"I will try to not let this go to my head," said Thorleifsson when he accepted the award.
Oct 22, 2019
Pole position
In only eight months, one in every twenty people in Poland have signed up for a new app Ueno created with Zabka, the country's largest retail chain.
Read more
Oct 10, 2019
People power
Meghan Rose, pictured here enjoying her daily recommended dose of Vitamin C, is a new designer at Ueno in San Francisco.
Read more