Back
Shameless self-promotion
Ueno wins Webby for The Interview
Ueno's Department of Shiny Things today started preparing a suitable spot for our latest Webby Award — the internet's highest honor, according to The New York Times — which will apparently be given to us at a fancy ceremony on Wall Street this evening.
We're getting this particular award for The Interview, an internal playground project launched last year. It will be Ueno's fifth Webby and, surprisingly to some, our first in the category of self-promotion.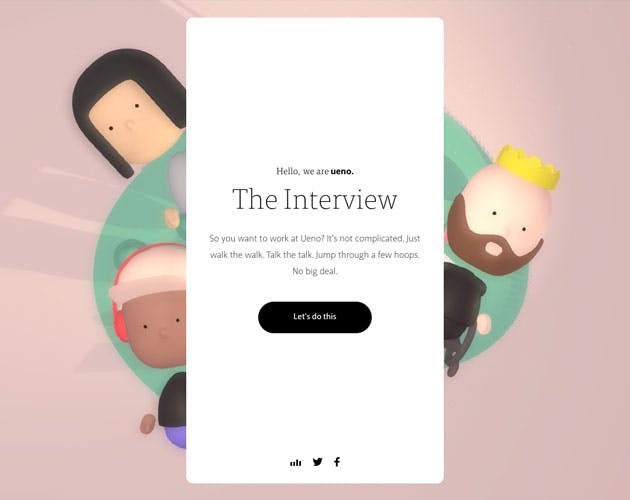 The Interview started as a 3D modeling exercise, went through a period of being a game, and ended up as a virtual job interview, which is how it goes. It features five characters loosely (or not so loosely) based on actual people "working" at Ueno.
"We like to experiment," said Ueno's founder and CEO, Haraldur Thorleifsson, or someone who looked suspiciously like him. "Sometimes it works, sometimes it doesn't. Actually it almost always works, somehow."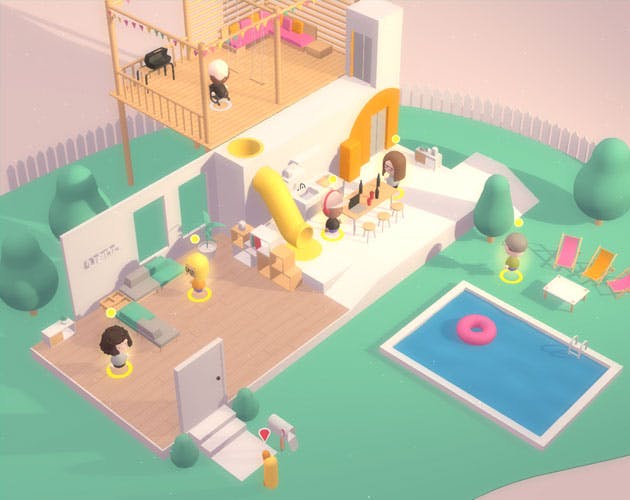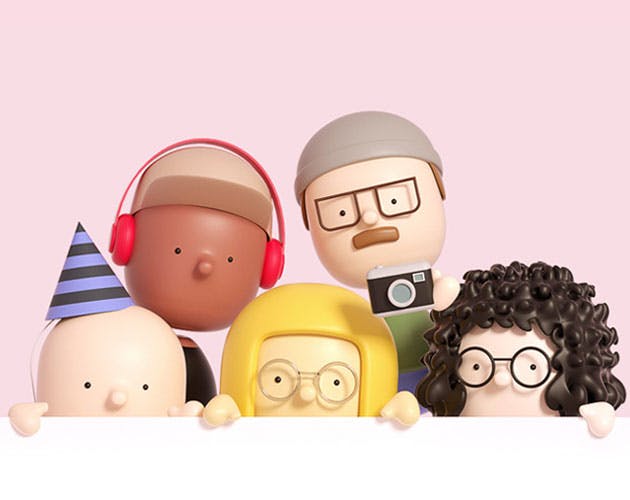 More:
Oct 22, 2019
Pole position
In only eight months, one in every twenty people in Poland have signed up for a new app Ueno created with Zabka, the country's largest retail chain.
Read more
Oct 10, 2019
People power
Meghan Rose, pictured here enjoying her daily recommended dose of Vitamin C, is a new designer at Ueno in San Francisco.
Read more