Back
Shameless self-promotion
Ueno wins Webby for The Interview
Ueno's Department of Shiny Things today started preparing a suitable spot for our latest Webby Award — the internet's highest honor, according to The New York Times — which will apparently be given to us at a fancy ceremony on Wall Street this evening.
We're getting this particular award for The Interview, an internal playground project launched last year. It will be Ueno's fifth Webby and, surprisingly to some, our first in the category of self-promotion.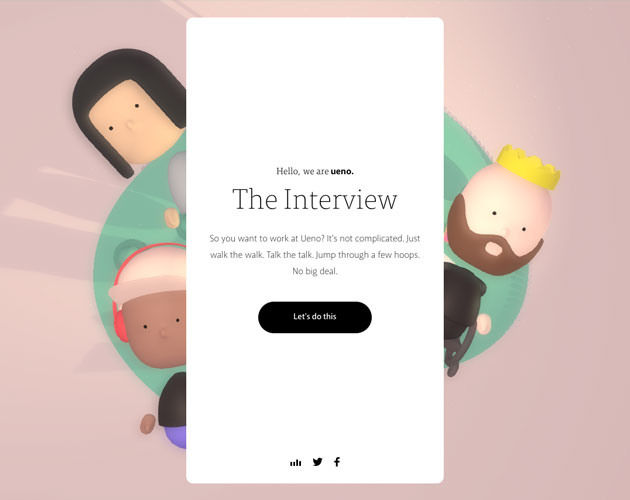 The Interview started as a 3D modeling exercise, went through a period of being a game, and ended up as a virtual job interview, which is how it goes. It features five characters loosely (or not so loosely) based on actual people "working" at Ueno.
"We like to experiment," said Ueno's founder and CEO, Haraldur Thorleifsson, or someone who looked suspiciously like him. "Sometimes it works, sometimes it doesn't. Actually it almost always works, somehow."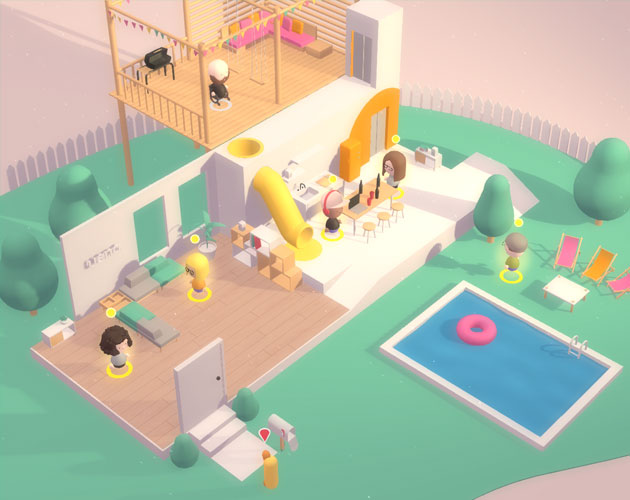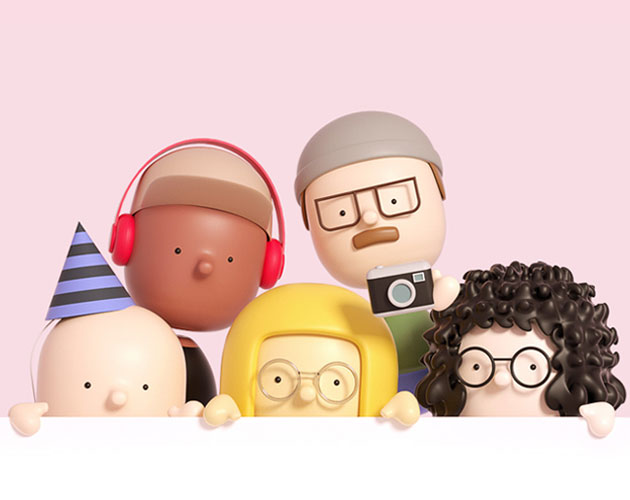 More:
Aug 16
We got big
Ueno is the 1189th fastest growing private company in the U.S., according to Inc Magazine's annual guide, published today.
Read more
Jul 22
Hold your fire
Ueno collaborated with Good Measure to launch '100 Every Day,' a campaign to change firearms legislation in the U.S.
Read more