Dorsia
Oh, the places you'll go
What we did
Brand Strategy 
Tone of Voice 
Brand Identity 
Art Direction 
Web Design 
Product Design
Launched in February 2019
A travel discovery and planning app for un-tourists, and a lifestyle brand for people who hate lifestyle brands, Dorsia uses fancy technologies to track down the places everybody wants to be, before everybody wants to be there.
The brief
To help Dorsia bring clarity to its original vision, develop a strategy, a visual identity, a voice and tone. To transform a rough idea and a rudimentary app into an elegant and irreverent brand, and a useful and beautiful digital product.
Untourists of the world, unite!
Introducing Dorsia
Tired of travel apps seemingly designed to send all of us to the same places based on dubious anonymous recommendations, Andrew Armenante, flâneur, entrepreneur and bon vivant, had an idea.
What if there were a travel discovery and planning product that used fancy technology to keep tabs on trendsetters, creating a curated, always up-to-date guide to great spots that are below most people's radar? Kind of like having a cool local friend who knows the good places that aren't in the guidebooks yet.
After launching a bare-bones version of the app and naming it Dorsia after a famously difficult-to-get-into fictional restaurant, Armenante and his team decided it was time to visit Ueno.
I want Dorsia to be an egalitarian concierge service, a way to help people filter out the noise when planning their outings, a source of information that consistently points them in the right direction.
Elitism, but for everybody
The brand strategy
Many apps help travelers find the "must-see" landmarks, the "must-try" experiences, and the restaurants with at least 3,000 reviews on Yelp. Dorsia is not one of those apps.
Tailor-made for an entirely different kind of traveler, the concept of Dorsia as the Anti-Yelp was an obvious point of departure for the strategy — one that led us to several clear insights about the brand.
The most important: To appeal to its natural audience, Dorsia needed to feel like a premium brand with an irreverent layer on top. In one phrase: "a lifestyle brand for people who love traveling and hate lifestyle brands."
Standing on the four pillars of "non-conformism, democratic hedonism, 'untourism,' and local globalism," we designed Dorsia to be a strong, fun, self-aware brand that would give off just a whiff of exclusivity while remaining open, accessible and trusted by those in its tribe.
The tribe? Cosmopolitan tastemakers with an independent streak. Well-traveled, creative and curious, they like discovering the hidden layers and secret handshakes. They love traveling but hate tourism, and they are the opposite of snobs.
Easily distinguished by a certain kind of well-mannered insolence, Dorsia would take after its ideal user: someone who knows the rules well enough to break them with style. A brand for bourgeois punks and square pegs in round holes.
Tongue firmly in cheek. Dorsia harks back to a more sophisticated era of travel. With its sassy "pinkies up" logo, a witty and worldly tone of voice, dainty and brash typefaces, the brand pokes fun of its own elitism while also reveling in it.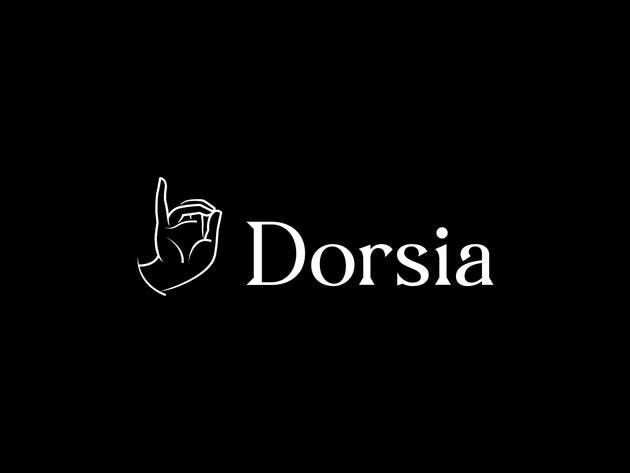 Your logo is not your brand, but in this case it's close.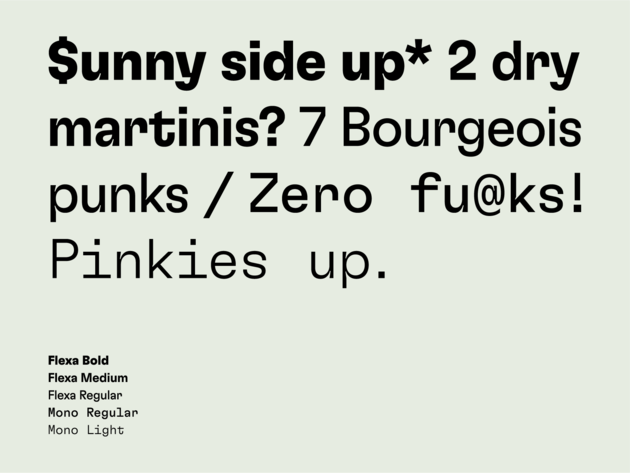 The beautifully awkward GT Flexa from Grilli Type.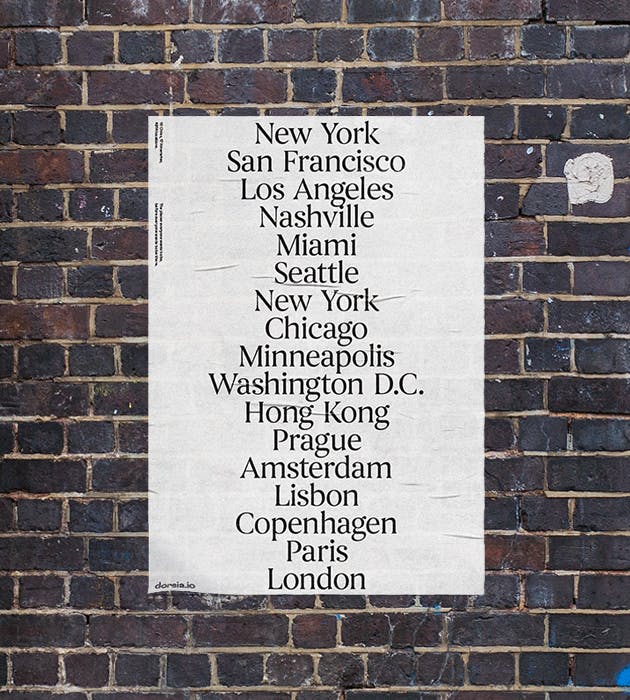 The cheekily self-aware Begum from Indian Type Foundry.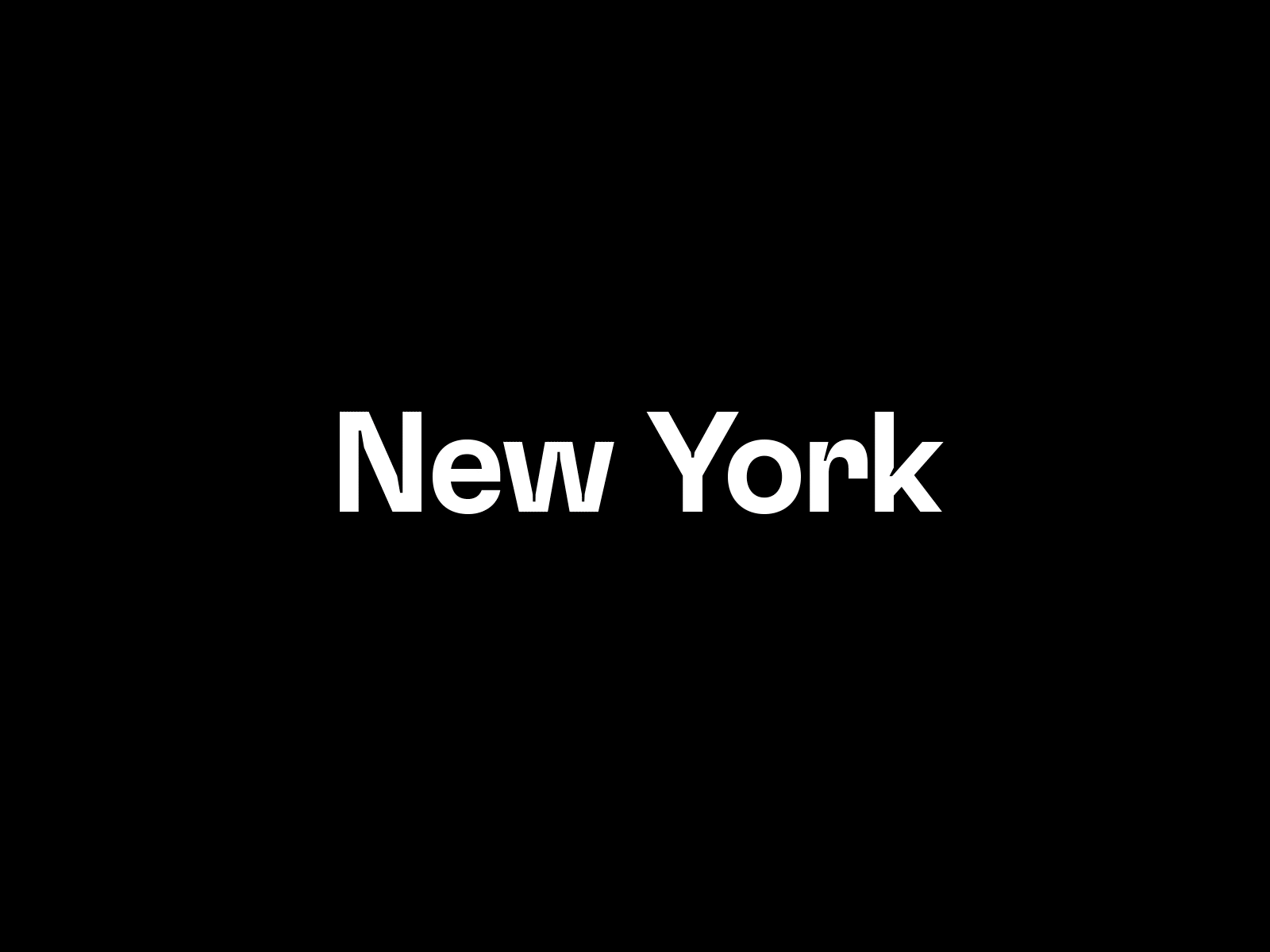 Unique illustrations by Lys Bui.
Little wins celebrated, one graphic element at a time.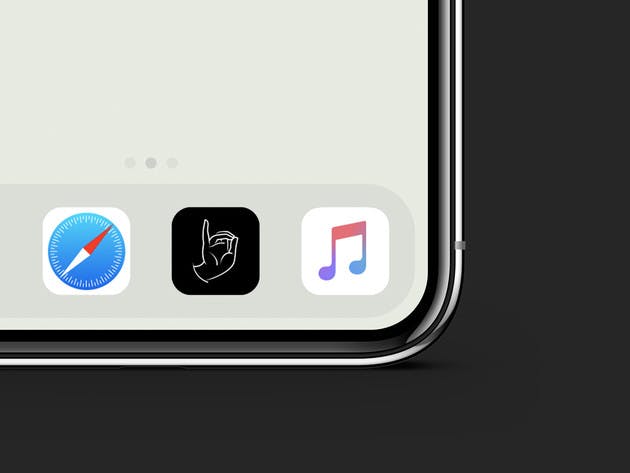 The Incredible Shrinking Logo.
Our goal was to develop a brand that felt intentionally unexpected, a visual language that embraced the attitude and irreverence of the brand strategy.
Stepping out
The Dorsia app and website
The first challenge in designing Dorsia's native app and website was to bring the new brand to life with all its attitude and eccentricities intact, balancing style with a thoroughly sleek and efficient user experience.
The second challenge was organizing all of Dorsia's different types, layers and combinations of content — places and neighborhoods, itineraries and guides — to create a product that would feel seamless and intuitive, both on the map and in an editorial context.
Clear lines, vibrant colors and a dash of attitude. Dorsia doesn't just tell you where to go, it tells you why. And it does so in a consistent and smart editorial voice and with a look to match. The aim is not to show all the places on the planet and everyone's comments about them, but to guide users to the spots really worth their time.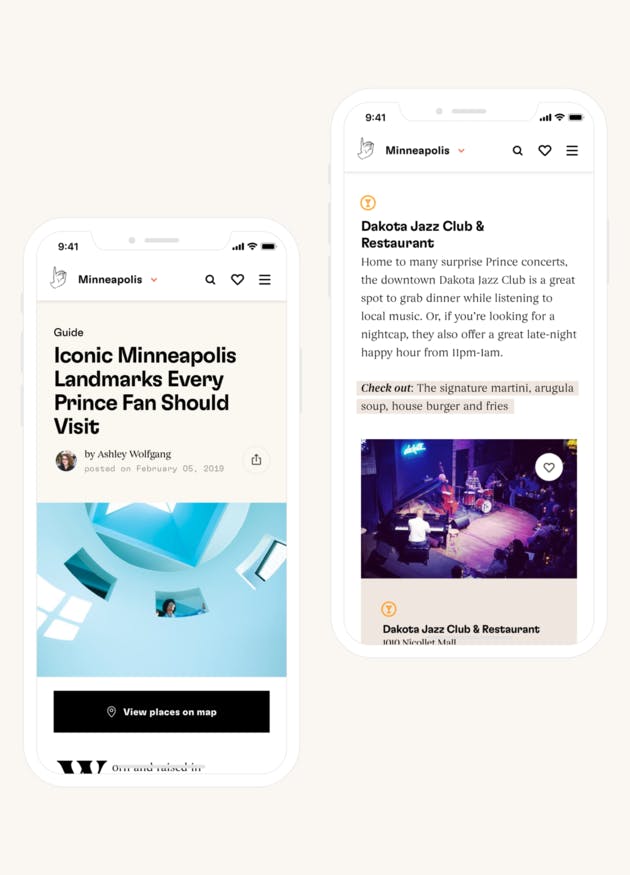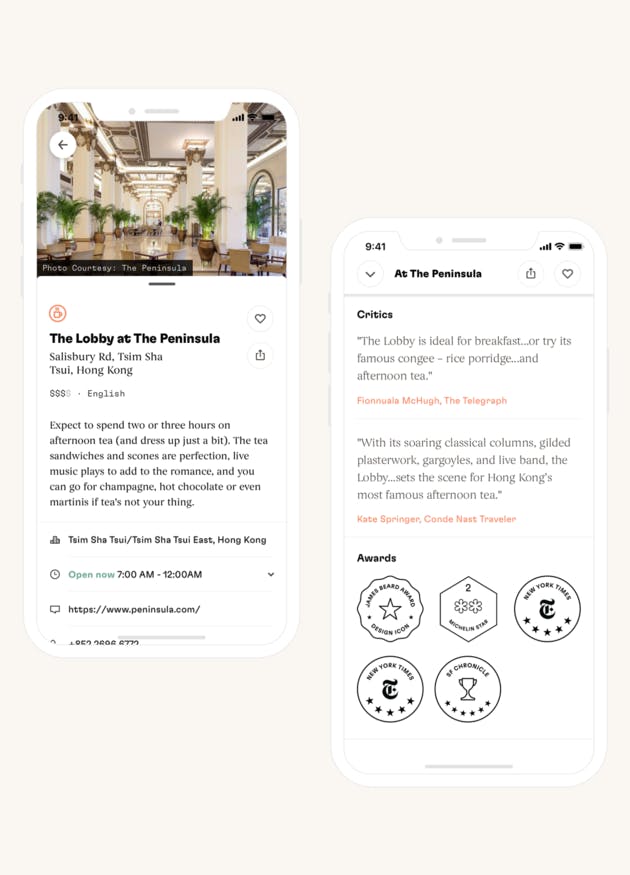 Basically we wanted the design for the web and the native app to be as spicy as the brand.
Places to go, people to see. In addition to detailed info on individual cafés, bars, restaurants and other attractions, Dorsia includes guides to whole neighborhoods, and suggests itineraries for hopping from one place to another. Dorsia's regularly updated editorial section features theme-based city guides focusing on things like cultural heritage, regional cuisine and more.
Connecting the dots. Users planning a trip can save places to their own collection. They can also ask Dorsia to create a custom-made itineraries, suggesting the best routes based on how much time they've got on their hands.
Are we there yet?
The outcome
It's like having a real local guide in my pocket, not just a hive-mind, tourist-only guide. I highly recommend this to anyone, regardless of whether you are a traveler or a local.
— App Store review